It probably wouldn't surprise you to hear the statistic that people on average have increased their online usage by 20%. As adults, navigating the current stay-at-home culture, you probably have integrated a lot more technology to stay connected. The data shows that Zoom is now the top-ranked business app on iOS in 141 markets. We are all seeking connection – music, chats, news, support. Facebook has seen increase in support groups with millions of members. And Facebook announced on April 21, 2020 that Coronavirus-related Facebook support groups have reached over 4.5M members in the US.
Source
---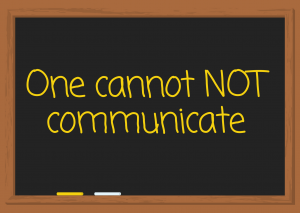 "One cannot NOT communicate" is an axiom my college professor, Dr. Trevor McKee, wrote on the board and had us consider for an entire class period; discussing what it meant—the idea that human beings are always communicating, whether we like it or not.
In the therapy world, we generally think of communication as limited to words we say. But people are always giving non-verbal signals of communication. These include facial expressions, small gestures and cues, body language, and many other means of conveying thoughts and feelings. Not only are we always providing these non-verbal indications to others, but human beings are remarkably proficient on recognizing and interpreting these signals from one another.

Over the past few weeks, we have all been finding new ways to do life in the midst of COVID-19. For us at Integrated Therapy Services, we have adapted by offering telehealth video chat therapy sessions. We are grateful for technology that allows us to stay in contact with clients during this time. It is great that we have the ability to maintain our relationships this way. Like us, millions of people around the country find themselves engaging in video chat to perform work duties, engage in school, or stay in touch with friends and family.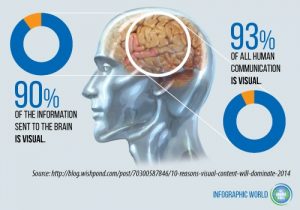 Simply put, most of us are in front of computers more than ever.

Recently, I read about a concept known as "Zoom Fatigue," and it gave words to that tired feeling I've been experiencing as a result of the increased video time. It is mostly about the non-verbal communication, or lack thereof. Our brains and eyes are constantly searching for non-verbal cues and expressions during interactions with others, but during a video conference, we are only given partial access to communication from other people. We cannot pick up on something like a bouncing knee or a micro facial expression. It is likely that after a telehealth counseling session, or even a simple video chat with a friend, we might find ourselves a little more tired than normal, because our brain has been working harder than usual to find non-verbal cues that are not noticeable.
---
What can we do in order to combat zoom fatigue? Here are some simple ideas.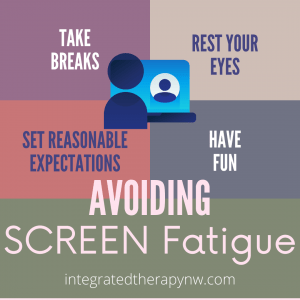 Take breaks – take time out after each session or every hour. Even a 5 minute break can be useful.
Rest your eyes – after each session, close your eyes and let them have a break. It might even be useful to briefly turn off the video function during a prolonged work or class session.
Set reasonable expectations and boundaries for yourself and others – recognize when you are starting to feel this fatigue, and understand that it is partially due to missing the typical elements of face-to-face communication.
Try to have fun! – Coming into a video chat with an accepting, positive attitude can help you maintain those human connections through technology.
In the post-Coronavirus world, telehealth will be an essential part of our society, but don't let go of those connections you make in the "real world" – face-to-face. I'm grateful that we can connect via telehealth right now. It is a great blessing, and we plan to continue to offer telehealth during this time of uncertainty. When the time is right – we will be ready to have that in-person communication again and we look forward to seeing you all – in-person, so that we can all have access to as much communication as possible.


– Michael Nielsen, LMFT