How to Become a Client with ITS
Step One – Information
Get established on our wait list. You can do this by:
Calling 253-460-7248 and speaking with our Client Services Coordinator.
Filling out the New Client Form linked above. Client Services will call you within one business day.
Once our office has your information, you will be given an estimated wait time. Estimates are NOT a guarantee.

Wait times are a prediction of how long it will take for a therapist who fits your specifications to have availability for you to have regular appointments.

Each therapist is individually contracted with each insurance company, therefore we have more therapists in-network with some companies than others.

Wait time estimates are impacted by the number of therapists in-network with your company.

Information required to be established on the wait list includes:

Name of Client
Name of Parent/Guardian IF client is under 13 years old
Client Birthdate
Contact information (phone number, email address, mailing address)
Primary and Secondary Insurance (Company name, ID number, subscriber name, subscriber date of birth)
Reason for seeking counseling

Please be specific! This information is used to find the provider who is the best match for you. All information shared is confidential

Five yes/no questions
Parenting plan/parent consent/guardianship paperwork IF client is under the age of 13 (see form for details)
Therapist preferences (gender, approach, etc.)
General Availability
Step Two – Scheduling
While on the wait list, our office will:

Verify your insurance coverage
Receive verbal/written consent from parent/guardian, if necessary
Once you have gotten through the wait list and we have matched you with a provider, our office will call to schedule.

We reach out by phone three times. If you do not respond within one week of the final call, you will be taken off the wait list.

Intake appointments are typically scheduled 1-2 weeks out from the phone call to schedule.

Each provider determines their own schedule within our overall office hours of 8 AM – 7 PM.
Each provider has different preferences regarding seeing new clients in-person or through telehealth.

Please note, the intake appointment is NOT a standing appointment. All appointments must be scheduled individually.

Once the intake appointment has been attended, the front office can schedule you up to three appointments at a time. If you would like a standing appointment, this must be discussed with your provider.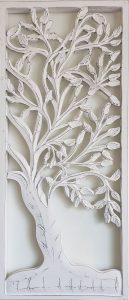 Step Three – Forms
Once scheduled, you will receive two emails:
Confirmation of the appointment – date, time, and our address
An invite to join the Client Portal
Once you click the link to activate your Client Portal account, our office will add in 6 forms. Altogether, they take about 15 minutes to complete.
PDFs of forms not required to be filled out on-site or online are linked below. Completed PDFs may be scanned and emailed to info@integratedtherapynw.com or brought in-person to the appointment:
Financial Form
Please choose the one applicable to you based on your insurance type.
If you have primary private insurance and secondary state insurance, please complete the Medicaid form only.
Financial Form – Cash Pay
Financial Form – Medicaid
Financial Form – Private Insurance
Intake Packet
Please choose the intake packet applicable to you based on your concern (Bloom/Pride) OR age (Child/Teen/Adult).
If couples or family therapy, please have each participant complete an intake packet.
Intake Packet – Bloom (Pregnancy, Postpartum, or Infertility – any age)
Intake Packet – Pride (LGBTQ+ – any age)
Intake Packet – Child (Ages 3-12)
Intake Packet – Teen (Ages 13-17)
Intake Packet – Adult (Ages 18+)
Assignment of Benefits
Assignment of Benefits
Telehealth Consent Form
TeleHealth Consent Form
All forms MUST be completed:
Telehealth via client portal: 15 minutes prior to the scheduled appointment
Telehealth via Zoom: 24 hours prior to the scheduled appointment
In-Person: Online or in the office prior to the scheduled appointment. Please arrive 15 minutes early if completing forms in office and bring the following:

Client or Parent/Guardian ID (if client is under 18)
Client insurance card
A form of payment to save on file (debit, credit, or HSA card)
If paperwork is not completed according to the above time constraints, the appointment will be cancelled and will not be rescheduled until ALL forms are completed.
---
---
COVID Practices
ITS is offering both telehealth and in-person appointments.
Telehealth is hosted through our Client Portal – this system is accessible through the internet, no app is required. Once you are scheduled, the front office will send you a link to activate your Client Portal account. Once your account is active, you can log in any time from our homepage to:
Attend a telehealth appointment
See your upcoming and kept appointments
Check and pay your balance
Complete any forms our office may need
Please note that a signed Telehealth Consent Form is required to be on file before you are able to have a telehealth appointment.

Our office is following CDC Guidelines for keeping the office safe for in-person appointments. (Updated 4/1/2022)
EMERGENCY
I'm having a mental health emergency. What do I do?
Call the Crisis Line:
Pierce County: 1-800-576-7764
Kitsap County: 1-360-479-3033
National Suicide Hotline: 1-800-784-2433
National Crisis Text Line – Text "HOME" to 741-741 (for any crisis in the U.S.)
OR

Go to your nearest Emergency Room
---
Office Rules and Code of Conduct
Please be particularly considerate and refrain from any conduct that could disturb others in the vicinity. This includes being respectful of the environment as well as other guests.
Please respect the privacy of others by waiting until the receptionist is done assisting others in front of you at the window.
Children must be accompanied at all times by an adult in this office suite and may not leave this office without adult supervision.
Adult supervision is required at all time for children while waiting in the waiting rooms, lobby, or common areas of the building.
Food may only be consumed in the building lobby, and cannot be brought into the waiting rooms or therapy rooms.
Smoking, alcohol, and recreational drugs are strictly prohibited.
All animals are prohibited with the exception of animals that are required according to ADAs regulations.
---
---
Insurance Information
All of our providers are in-network with one or more of the following insurance companies:

Aetna
Coastwise
Premera (BCBS)
Lifewise
Ambetter
Coordinated Care
Kaiser Core or HMO*
Molina
Cigna
First Choice
Kaiser PPO
Regence (BCBS)
*Pre-authorization required
If you do not see your insurance company listed, please call the office. We can tell you if we are able to take your insurance.
Please note that the only state insurances we are able to take are Coordinated Care and Molina.
Please note we are OUT OF NETWORK with the following plans:
| | | |
| --- | --- | --- |
| ♦ GEHA | ♦ Optum | ♦TriCare Select |
| ♦ Premera Peak Plan | ♦ Regence plans with Behavioral Health coverage through Providence Behavioral Health | ♦ United Healthcare |
| ♦ Premera Tahoma Plan | ♦TriCare Prime | ♦US Family Health Plan |
Your insurance policy is a contract between you and your carrier; it is important that you read and fully understand your benefits. If you aren't sure, please do not assume your policy covers every form of medical and mental health care. Policies and benefits differ, even those from the same carrier.
Ultimately, it is your responsibility as the patient to understand what is/is not covered by your insurance policy.
Your personal financial responsibility for co-pays, deductibles and non-covered services are mandated by your health plan. ITS is contractually obligated to collect these fees, and we are not permitted to adjust these costs to your account.
If you are unsure of your plan, please contact your insurance's Member Services to verify if our office is in-network.
---
CANCELLATION POLICY: We require 24 hours notice for an appointment cancellation or reschedule. For appointments cancelled within 24 hours or for "No-Shows" a Late Cancellation Fee of $150 will be assessed.
Each Late Cancellation will be reviewed by your provider; the front office does not have the ability to waive fees. Please note, Late Cancellation fees are not billable to insurance.

---
How is ITS different from other private practice mental health offices?
Our office values the individuality of our clients and our staff. Because of this, we have designed our practice to be an accepting environment for all; our office is a place designed to feel like home – accessible, personal, and comfortable. Treatment is tailored to each and every client and approached from a collaborative and systemic perspective. Here, you are never a number. From our front office staff to our therapists, we all do our best to understand you, your concerns, and your perspective as completely as we can.

Additionally, our office strives to highlight the strengths of our therapists, including emphasizing their chosen specialties. This allows our providers to develop their passions and provide more informed, specific care for their clients. This coordination of our staff has allowed us to develop programs such as our BLOOM – Perinatal Wellness Program to address perinatal mood disorders and related concerns, our Pride Program to provide support and tailored counseling for the LGBTQ+ community, and our Resilience Group to encourage, support, and bring together LGBTQ+ teens.
Does ITS offer phone consultations prior to scheduling a first appointment?
No, ITS does not offer phone consultations. If you would like to speak to your provider or ask questions prior to your first appointment, the front office can get you scheduled, then transfer you to your therapist's voicemail to leave a message. They will call you back prior to your appointment.
Do I need a referral?
Overall, referrals are not required. Certain insurance plans do require a referral in order to authorize treatment. These plans include TriCare Prime, USFHP, Kaiser HMO, and Kaiser Core.
Referrals are also extremely helpful for "coordination-of-care" purposes. If you would like your primary care physician, psychiatrist, OBGYN, or other medical professional to be in contact regarding your care, please have them send a referral.
I don't feel like my therapist and I are a good fit. What can I do about it?
Call the front office! Transferring therapists is not a problem. The relationship between you and your therapist is central to a productive and beneficial therapy experience, and it's not something that should be taken lightly. If you feel that you and your therapist don't work as well together as you could, please call the front office and talk to the Client Services Coordinator. She will start the process. Please provide any information that is relevant to helping you find a better fit. This may include preferences such as:
Therapeutic approach (do you like to lead the sessions or to have the therapist take initiative?)
Gender
Specialty
Attitude (Ex. bubbly and positive / quiet and non-confrontational / artsy or quirky, etc.)
Availability (Ex. "I need evening appointments")
Age (Ex. "A younger provider that can help me connect with my teenage kids")
Telehealth or In-Person appointment preference.
Please note that ITS may not be able to EXACTLY match your preferences. When you call to start the transfer process, the front office will be able to indicate if your preferences align with our staff. If not, we may refer you to PsychologyToday.com to find a provider who is a better fit.
Please also note that transfers may require a waiting period for provider availability to open, so there may be a short lapse in treatment while on the wait list. Typically your original therapist will not schedule with you while you are waiting to be transferred since any work in progress will need to be reiterated to your new provider.