ITS' Social Skills Group aims to work with children and adolescents who are seeking support for:
Identifying strengths and challenges of having friends and interacting with others
Improving self-confidence in social settings
Developing conversational skills for peer interactions
Learning to navigate social conflicts and problem solving
This group is best suited for…
Ages 8-13
All genders
Children/adolescents currently meeting developmental milestones
Skills Group includes
90 minute group meetings for 4 consecutive weeks

Group will begin when there are enough participants to create the appropriate social environment. Skills group leaders will contact interested parties when dates are determined.
For questions, comments, and information about cost, please contact ITS
253-460-7248
info@integratedtherapynw.com
---
Group Leaders
Erin Manning, LMFT
Erin is a licensed therapist, currently seeing children, teens and young adults from various backgrounds and demographics. Her experience working specifically with kids spans across a variety of different areas over the course of the last 7 years: From working as a visitation supervisor for children in foster care, seeing clients in an outpatient facility with an emphasis on developmental differences, supporting groups for children struggling with social challenges and social anxieties, as well as providing therapy in a school district at the elementary and middle school level. She truly enjoys supporting children and teens increase their confidence and ability to make connections with others and witnessing how this can have an impact on overall mental health and wellbeing. In this skills group, she looks forward to helping kids learn new tangible tools to use to help with comfort in social environments and within social interactions that can help lead to more enriching relationships throughout their lives.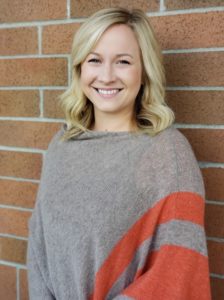 Kelsey Schank, LMFTA
Kelsey is a marriage and family therapist who enjoys working with children and their caregivers. She has experience teaching children abroad and leading various groups with kids ages 4-18. She brings her experience from teaching, working in inpatient psychiatric care, and current practice as an LMFTA to her work. Her background has helped her to provide an engaging format for children to learn social skills, especially during a time in our lives where the opportunities to practice social skills has been at its lowest. Kelsey enjoys helping children navigate day to day life through developing social skills.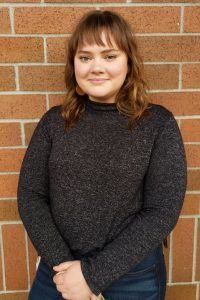 Sarah Beck, LMFTA
Sarah is a systems-trained marriage and family therapist who incorporates solution-focused and narrative approaches to her work with clients. Prior to becoming a therapist, she spent 8 years coaching gymnastics for children and adolescents ages 3-18. She also has experience as a paraeducator, where she worked with kids with developmental differences. She completed her internship in the Children's Therapy Unit at MultiCare where she helped children and families. She loves working with kids and teens, and finds her passion in helping youth overcome anxiety and connect with peers.